BVLGARI. Serpenti – The Power of Metamorphosis
Silvana Editoriale 2021
English version by Scriptum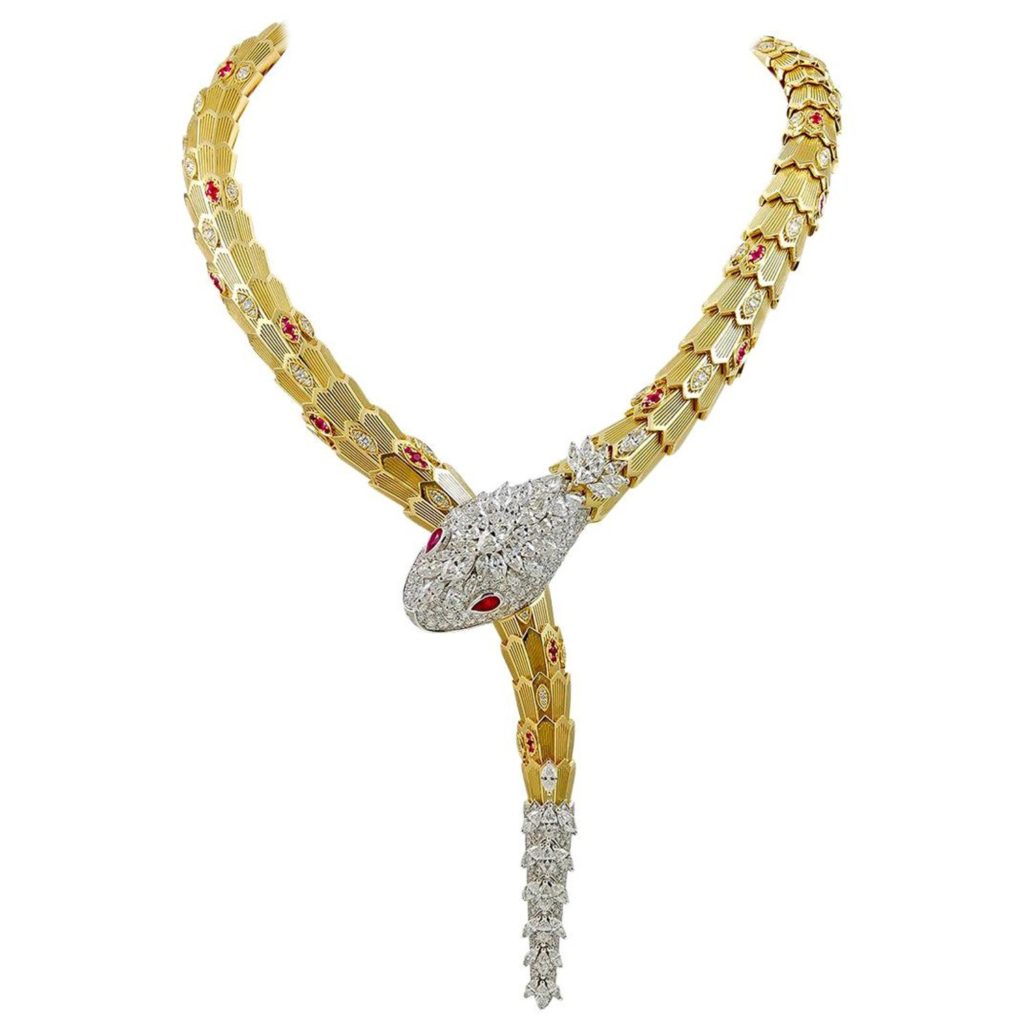 Metamorphosis is a central theme of contemporary creativity, investigated by artists, stylists, designers, philosophers and craftsmen who have crossed the rigid fences of their respective disciplines in search of their changing inclusiveness. With a pioneering spirit, Bulgari also explores them in their different meanings: symbolic, creative and artistic. The protagonist of the narration is the snake, an emblem of regeneration in all cultures and an icon of the goldsmith mastery of the Rome maison from the 1940s to today.
In symbolic metamorphoses, the reptile embodies the archetype of transformation and renewal that refers to the dualism of life, while in the creative ones its seductive spell has deeply inspired material culture, from ancient clothing to contemporary fashion, from primitive jewelry to the Bulgari collections which celebrate it as a symbol, myth, creative theme, and personal ornament.
Lastly, on the artistic side, Bulgari asked five artists to represent their own idea of metamorphosis: Refik Anadol, Ann Veronica Janssens, Azuma Makoto, Daan Roosegaard, and Vincent Van Duysen have thus interpreted them through the poetics of their respective artistic languages, with surprising, heterogeneous and powerful results, further proof of their being the most revolutionary and profound act in the life of a person, a society or a culture.